2017 Wichita Making Strides Event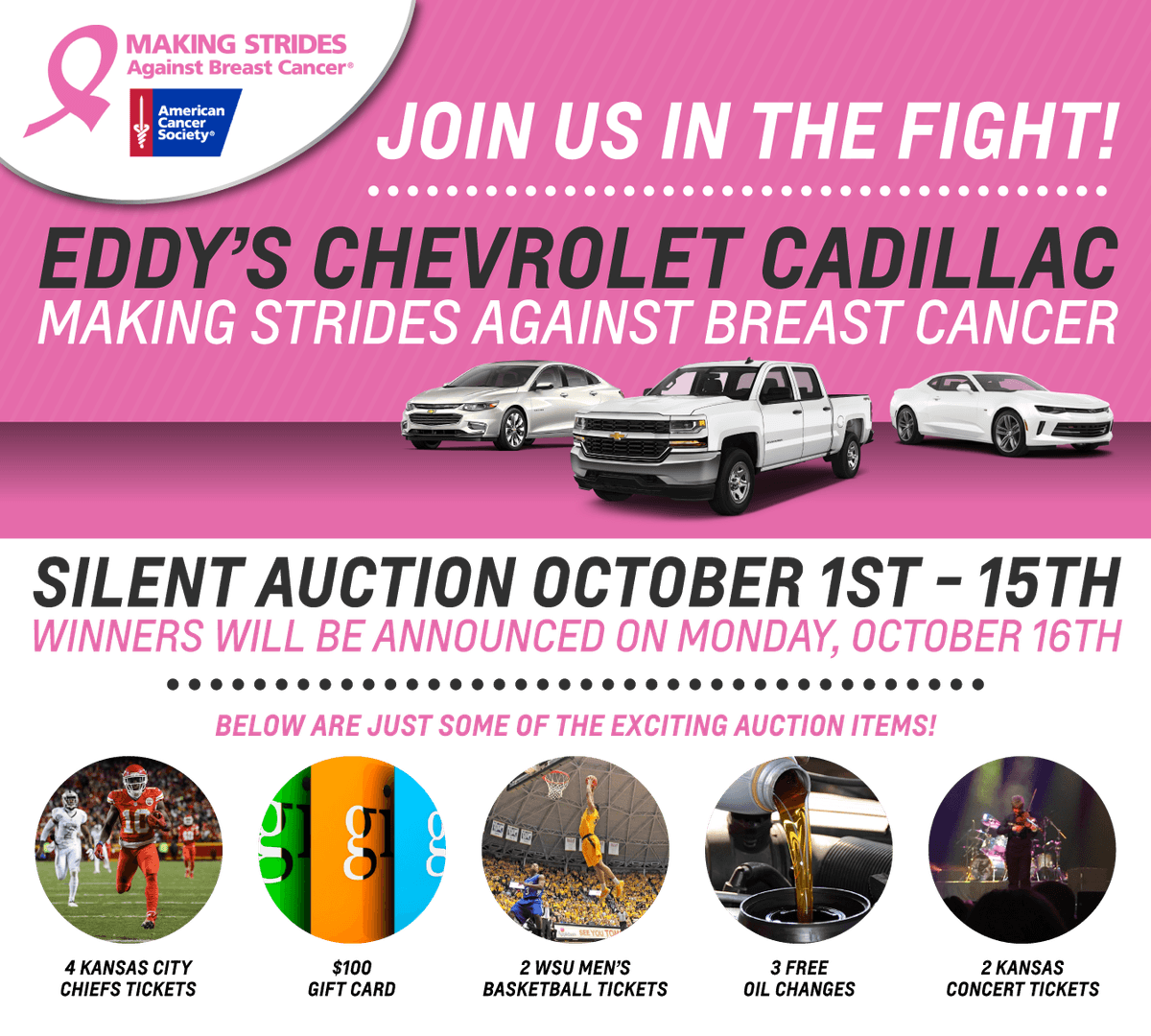 Eddy's Chevrolet Cadillac is supporting the American Cancer Society's Making Strides Against Breast Cancer walk on October 14, 2017!
We will be doing a silent auction October 1 – 15 and will notify and announce the winners on October 16!
Here are list of items, as of right now, that will be auctioned off: 
4 Chiefs Tickets – with a $100 gift card
2 WSU Men's Basketball Tickets
2 Kansas Concert Tickets
3 Free Oil Changes
–More to come! Stay tuned!
Plus, you can stop by any time to pick up a FREE Eddy's Chevrolet Making Strides Against Breast Cancer event t-shirt! We will give them away to anyone who wants one!
Here are the walk details:
Date: October 14, 2017
Location: Waterfront Shopping Area- 1551 N Waterfront Pkwy
Registration – 8 a.m.
Walk – 9 a.m
Come support a great cause that has impacted everyone in some capacity!
Register Online Here Now- http://bit.ly/2yKVpZl